Top 5 Unique Places to Explore Near Delhi on Long Weekend: A long weekend is an extended weekend that lasts longer than the standard two-day weekend of Saturday and Sunday.
Long weekends occur when a holiday of any kind or a significant occasion occurs on a Friday or Monday, allowing people to take an extra day off from school or their jobs.
Long weekends are frequently viewed as a chance for recreation, vacation, relaxation, or socializing with friends and family. Many individuals take advantage of lengthy weekends to go on short excursions, vacation, or indulge in outdoor sports.
We are now covering the Best places to Visit from Delhi on Long Weekends, if you have 3,4, or 5 Days off, then you can cover these destinations with ease.
5 Places to Explore Near Delhi on a Long Weekend
Banaras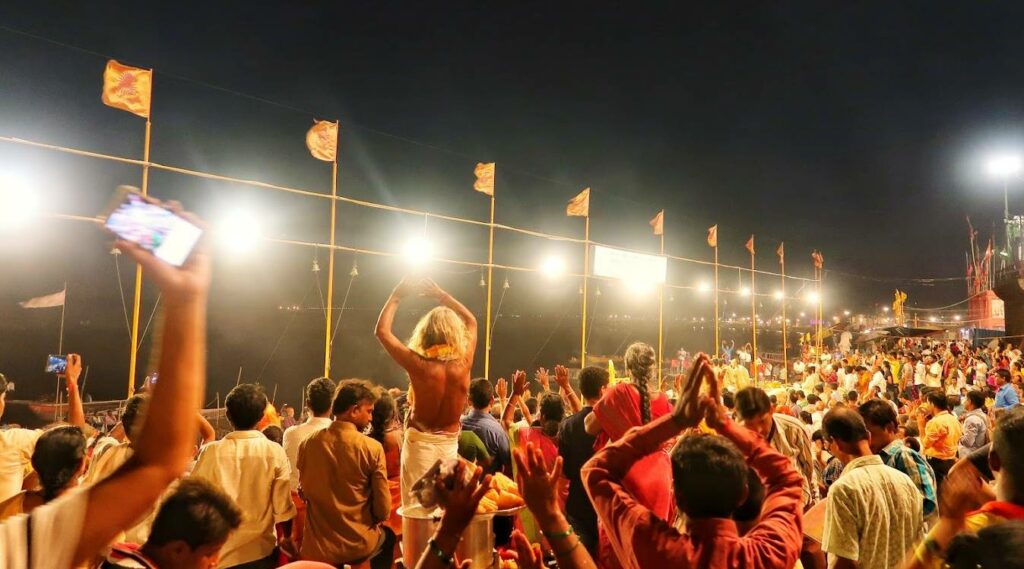 Banaras, commonly known as Varanasi, is one of India's oldest and holiest cities. It is situated on the banks of the Ganges River in the northern state of Uttar Pradesh. Banaras has a rich historical and cultural importance, and it is an important Hindu pilgrimage destination.
Distance from Delhi: 866 KM
Best way to Travel to Varanasi from Delhi: You can take an overnight train journey or Vande Bharat Express.
Bikaner
Bikaner is a city in Rajasthan, India's westernmost state. It is well-known for its illustrious history, lively culture, and architectural legacy.
Bikaner is known for its beautiful architecture, especially its palaces, forts, and havelis (traditional homes).
The city is well-known for its distinctive and tasty food. Bikaneri bhujia, a spicy gram flour snack, is popular throughout India. Other Rajasthani foods include dal baati churma and gatte ki sabzi, among others.
Distance from Delhi: 425 KM
Best way to Travel To Bikaner from Delhi: You can take an overnight Train or overnight Sleeper/Sitting bus.
Badrinath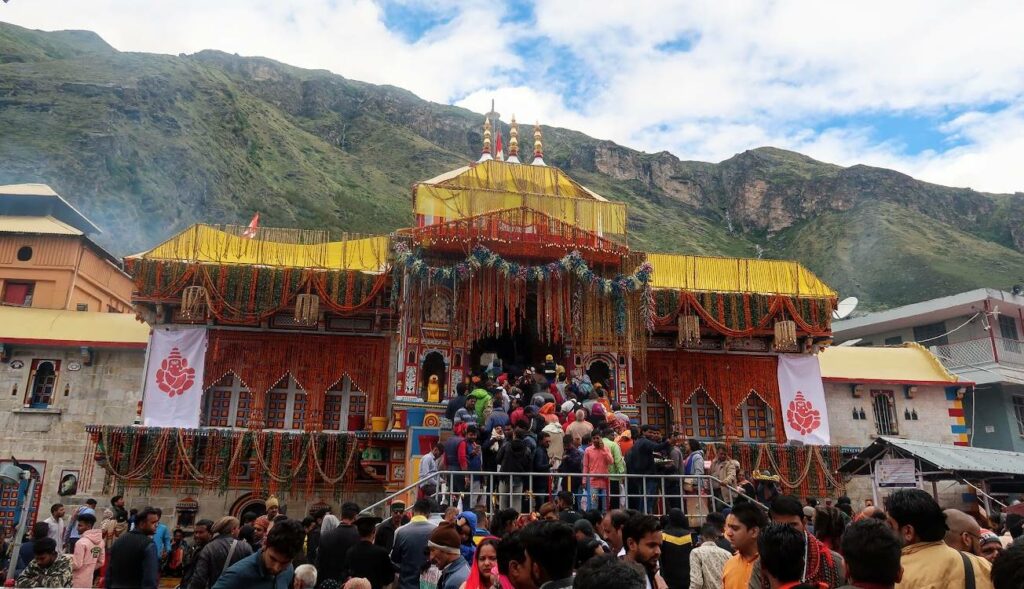 Badrinath is devoted to Lord Vishnu and is one of India's four Char Dham pilgrimage destinations, along with Rameswaram, Dwarka, and Puri. Hindus regard these locations as exceedingly holy, and visiting them is said to give spiritual emancipation.
Badrinath is located in the Garhwal Himalayas, between the mountain ranges of Nar and Narayana. The village is located at around 3,100 meters (10,170 feet) above sea level, making it one of the highest Char Dham locations.
Badrinath Distance from Delhi: 550 KM
Best way to visit Badrinath from Delhi: You can hire a taxi or you can go by bus, you can take trains to Haridwar and Rishikesh and, then you can take buses or taxis, direct taxis, and cabs are also available from Delhi, It may take 1 and half day to reach Badrinath Dham.
Pushkar/Ajmer/Sambhar Lake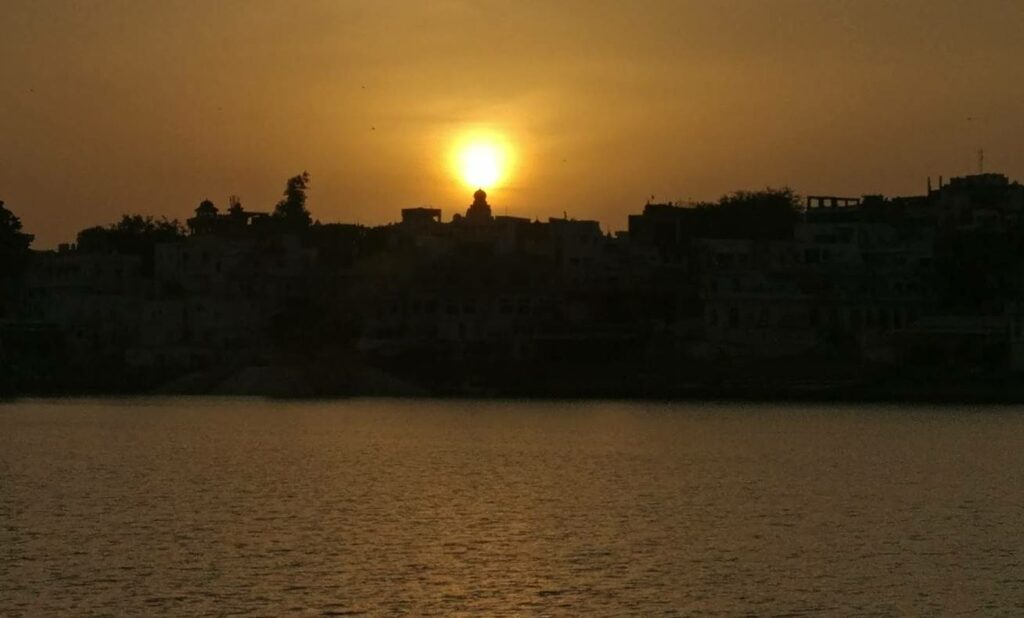 Pushkar is one of India's oldest towns and a very important destination for Hindus. The town is well-known for its various temples, notably the Brahma Temple, one of the world's few temples devoted to Lord Brahma.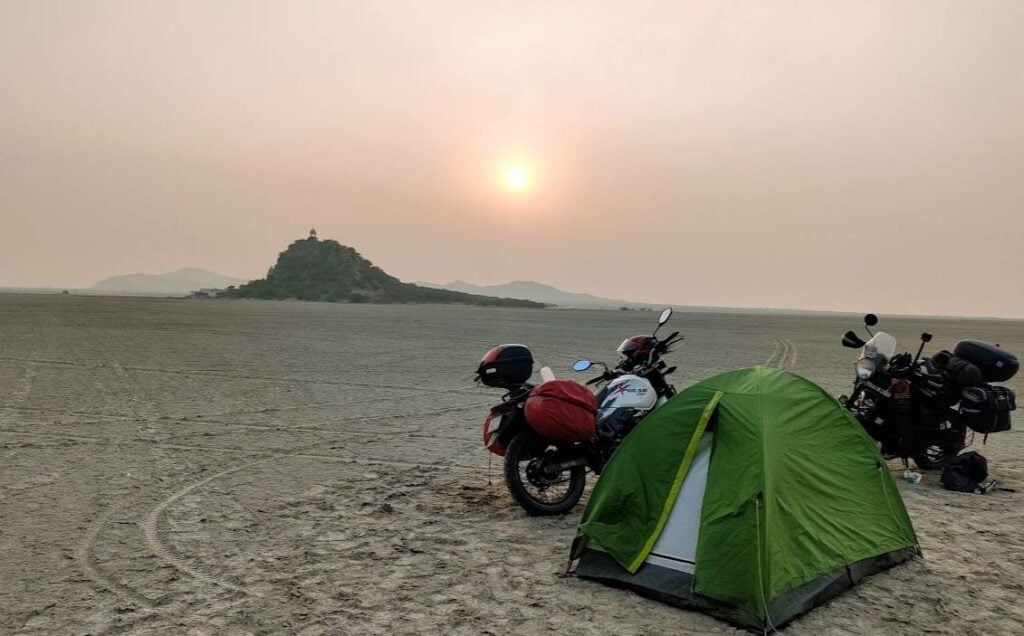 While coming back from Pushkar you can visit Sambhar Lake which is a salt lake, it is just 100 Km from Pushkar on the way to Delhi, you can Google the location and spend some time there.
Pushkar Distance from Delhi: 410 KM
Best way to visit Pushkar From Delhi: You can take the train to Ajmer then you can hire a taxi or take local transport to reach Pushkar, which is 20 km from Ajmer city.
Ranikhet/Almora/Kainchi Dham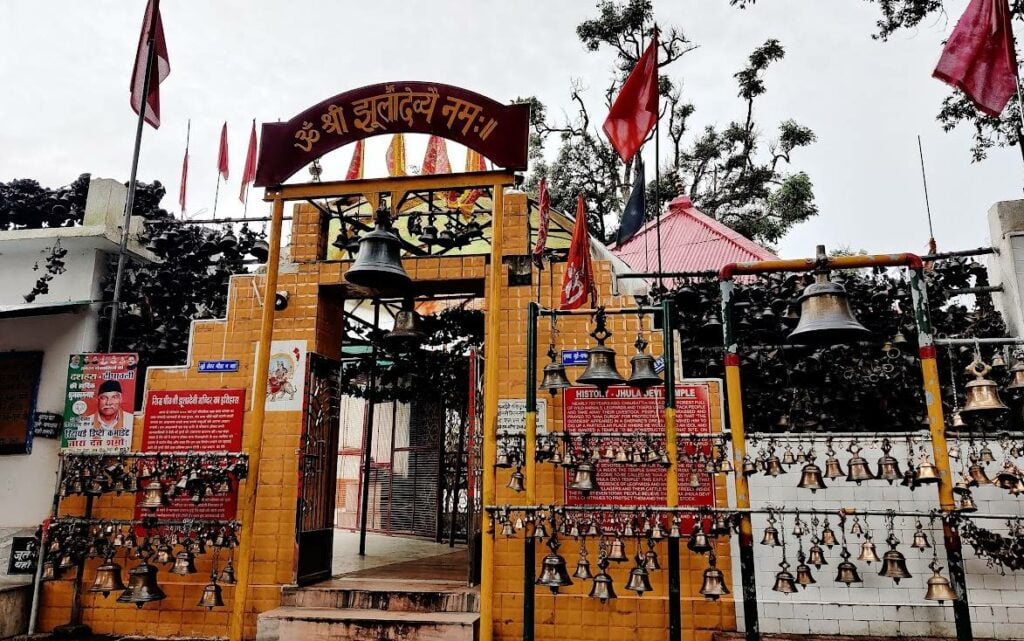 Ranikhet is a scenic hill station in the Indian state of Uttarakhand's Almora district. It lies in the Himalayan Kumaon area and is recognized for its stunning scenery, agreeable climate, and breathtaking views of the neighboring mountains.
You can visit Ranikhet after that, travel to Almora cover Kanichi Dham, and reach Delhi.
Ranikhet Distance from Delhi: 371 KM
Best way to visit Ranikhet from Delhi: You can hire Taxis or you can take the train to Kathgodam and then take a taxi, Kathgodam to Ranikhet Distance is 75 KM.