Weekend getaways from Delhi, are brief travels or vacations that take place over the weekend, usually from Friday evening through Sunday night or Monday morning. These excursions provide a quick break from daily routines and the hectic Delhi lifestyle, allowing people and families to recharge, relax, and discover new areas without the need for extended vacation time.
Weekend trips from Delhi are a great way to spend a few days off from Delhi life and generate unforgettable memories.
5 Best Weekend Getaways from Delhi
Agra (200 Km from Delhi)
Agra is a historic city in India's northern state of Uttar Pradesh. It is well-known for its rich Mughal past and is one of India's most famous tourist sites. Several UNESCO World Heritage Sites are located in the city, including the famed Taj Mahal and the Agra Fort.
Agra's rich historical past and the magnificence of the Taj Mahal make it a must-see destination for history buffs and those interested in learning about India's culture.
Agra is 200 Km from Delhi and with the Yamuna expressway, it takes around 3 hours to reach Agra from Noida, so you can visit Agra on Weekends from Delhi.
Mathura/Vrindavan (150 Km from Delhi)
Mathura and Vrindavan are two old and historically significant cities in India's Uttar Pradesh state. They are strongly identified with Lord Krishna's life and teachings, one of Hinduism's most adored deities.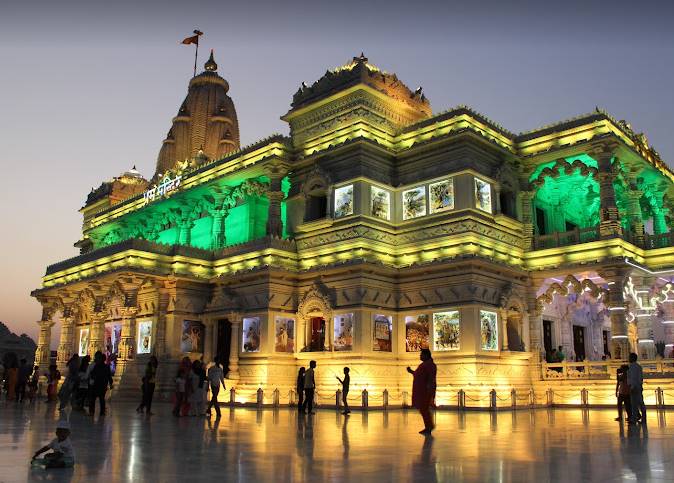 Mathura is Lord Krishna's birthplace, and it is of great religious and cultural significance to Hindus. The city is peppered with Lord Krishna temples and shrines.
Vrindavan is well-known for its connection to Lord Krishna's boyhood and playful pastimes (leelas). Vrindavan is the setting for many myths and traditions about Krishna's life.
It is just 150 km from the capital of India and it has become one of the top tourist places for weekends for Delhiites.
Haridwar/Rishikesh (220 Km from Delhi)
Haridwar and Rishikesh are two religiously and culturally significant cities in India's Uttarakhand state. These cities, located along the banks of the holy River Ganges, have enormous spiritual significance for Hindus and provide a unique combination of natural beauty, religious fervor, and adventure.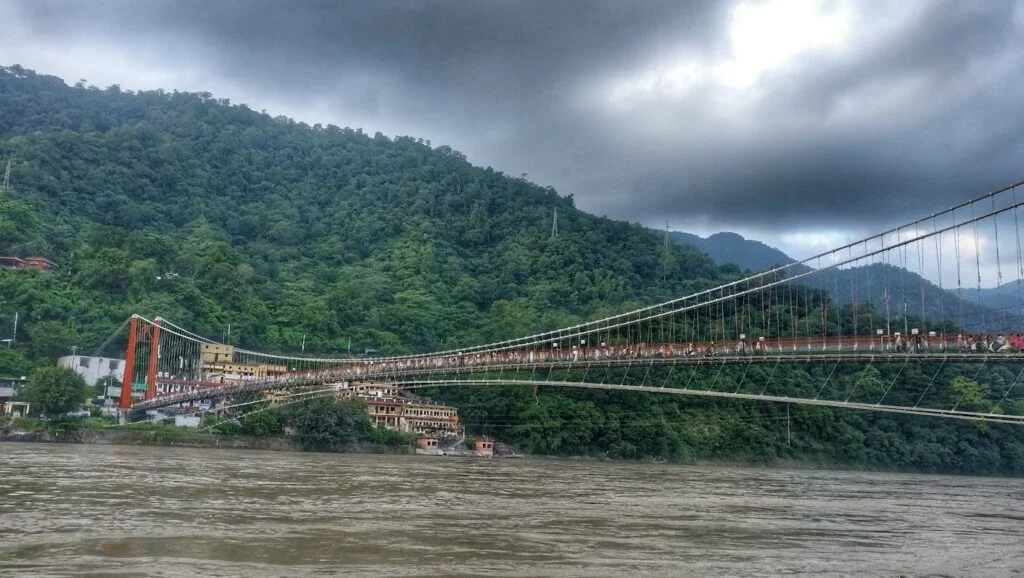 Haridwar is well-known for its daily Ganga Aarti ritual, which takes place on the Ganges River's banks. Thousands of devotees converge to see this mesmerizing ceremony of praying and lighting lamps in honor of the sacred river.
Haridwar is just 200 Km from Delhi and with the Meerut Expressway, it takes around 3.5 hours to reach Haridwar from Delhi.
Rishikesh is a dynamic and spiritually charged city in India's Uttarakhand state. Rishikesh, located in the Himalayan foothills and on the banks of the sacred Ganges, is well-known as a center for yoga, spirituality, and adventure.
Rishikesh is 220 Km from Delhi and it takes 4 hours to reach, and quite doable on weekends.
Kanatal (290 Km from Delhi)
Kanatal is a tranquil hill resort in Uttarakhand, India, hidden in the Garhwal Himalayas. Kanatal is noted for its natural beauty, agreeable climate, and stunning vistas. It is located at an elevation of roughly 8,500 feet (2,590 meters) above sea level. It's a lesser-known place, making it an ideal vacation for anyone seeking peace and a close connection with nature.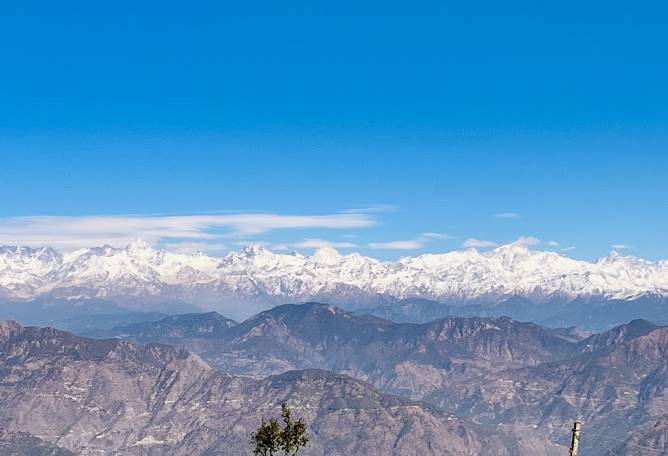 290 Km from Delhi and 70 Km from Rishikesh, Kanatal is a perfect weekend destination from Delhi if you love mountains, you will find cold weather even in summer and a pleasant day temperature, with a panoramic view of the Himalayan mountains.
There are plenty of places to visit from Kanatal like Surkanda Devi Temple, Dhanoulti, Mussoorie, Tehri Lake etc.
Morni Hills (250 Km from Delhi)
Morni Hills is a lesser-known hill station in the Indian state of Haryana's Panchkula district. Morni Hills, located about 1,220 meters (4,000 feet) above sea level, provides a peaceful respite from the city and is noted for its scenic beauty, walking paths, and natural features.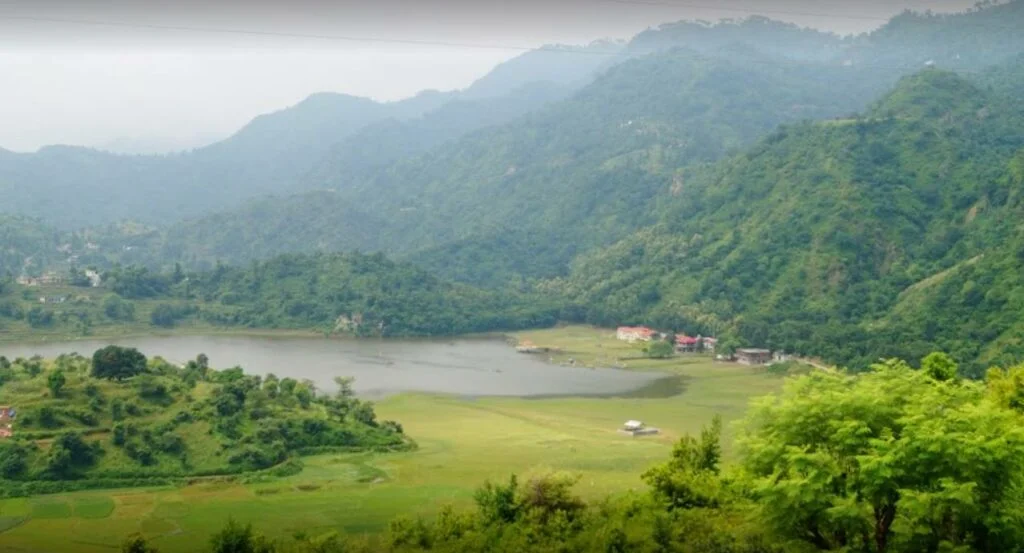 Local Haryanvi cuisine, which commonly includes meals like bajra roti (millet flatbread), kadhi (yogurt-based curry), and other lentil preparations, may be enjoyed when visiting Morni Hills.
Morni Hills provides a calmer and more unique hill station experience than some of the more prominent Himalayan sites. It's a spot where you may get lost in nature, go on outdoor activities, and relax in a peaceful and largely untouched setting.