The National Rail Museum in Delhi, India, is an important cultural institution that highlights the country's railway history and progress. The Ministry of Railways manages it, and it serves as an educational and recreational center for tourists of all ages. The museum has a large collection of historic locomotives, carriages, and other rail-related memorabilia.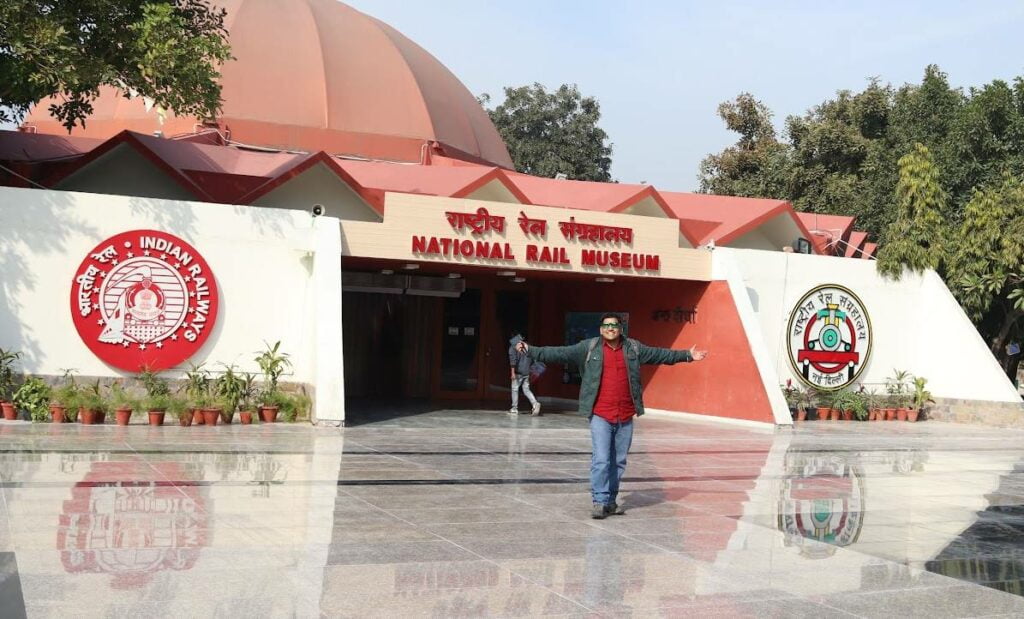 National Rail Museum in Delhi is a perfect weekend destination for your kids and you, You can enjoy a whole day there with lots of activities for your Children, make sure you visit early, NRM is built in an 11-acre area so it takes a lot of time to visit all the exhibits.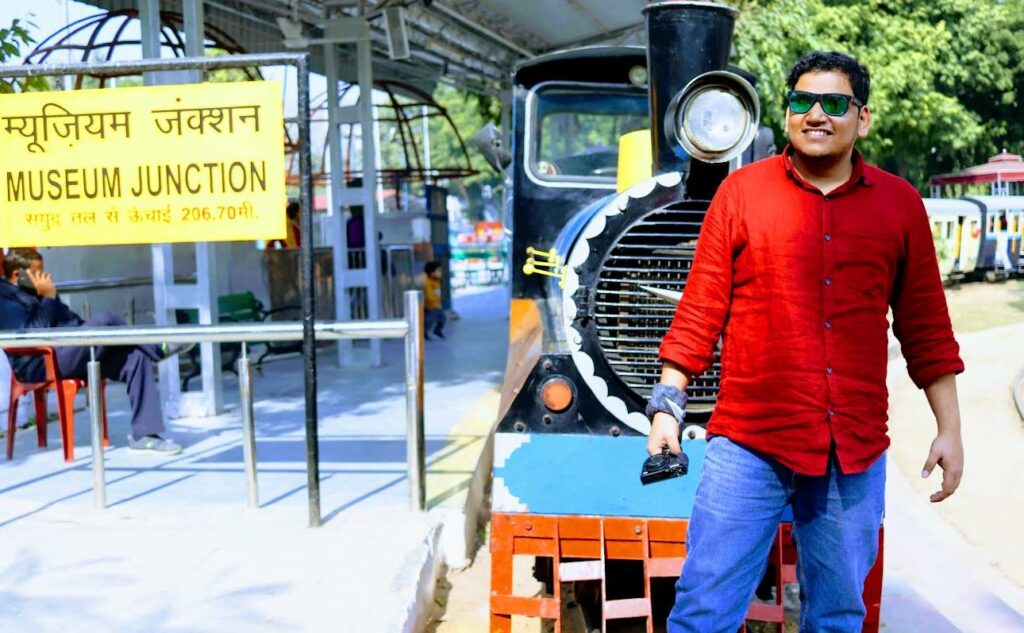 Tourist Attractions at National Rail Museum in Delhi
Heritage Steam and Diesel Locomotives: The museum exhibits a large range of steam and diesel locomotives from various eras of Indian railways. These locomotives provide insight into the country's rail transportation evolution.
Royal Carriages: During the colonial era, visitors may experience opulent royal carriages used by Indian Maharajas and British officials. These ornately adorned carriages offer a glimpse into the luxury travel experiences of the past.
Fairy Queen: The "Fairy Queen," the world's oldest working steam locomotive, is housed in the museum. It was constructed in 1855 and is a Guinness World Record holder.
Toy Train Ride: A favorite feature for children is the toy train ride, which takes them through the museum grounds and provides an engaging and fun experience, There are many train rides for kids, including Toy Train, and MonoRail.
Audio-Visual Presentations and Films: The museum provides instructive audio-visual presentations and films that provide a greater knowledge of the history and significance of Indian railroads.
National Rail Museum Timings
National Rail Museum
Chanakyapuri, New Delhi. Ph.: 26881816, 26880939
Closed: Monday
Visiting Hours: 10:00 AM To 05:00 PM (Last Entry 04:30 PM).
National Rail Museum Address/Location
National Rail Museum
Chandra Gupta Marg, Chanakyapuri,
Besides Bhutan Embassy,
New Delhi, 110021
Ticket Price of National Rail Museum
Ticket Fare
Note: Weekdays Discount not available on Gazetted holidays
Adult
Weekday/
Weekend(Sat + Sun)
Child(03-12 years)
Weekday/
Weekend(Sat + Sun)
1
Entry
50/-100/-
10/-20/-
2
Museum Express
20/-50/-
10/-20/-
3
1:8 Toy Train
100/-200/-
100/-200/-
4
Coach Simulator
100/-200/-
100/-200/-
5
Steam Simulator
150/-300/-
150/-300/-
6
Diesel Simulator
150/-300/-
150/-300/-
7
PSMT Steam
200/-200/-
200/-200/-
You can National Rail Museum Tickets online also from, National Rail Museum Website.
Book National Rail Museum Tickets
Video Details of National Rail Museum
The National train Museum is a popular educational and recreational site for train fans, visitors, students, and families. It provides a once-in-a-lifetime chance to learn about the history and significance of Indian Railways, which have played an important part in the country's growth and connectivity.