India has made progress in relation to education as well as expanding literacy. Central Board of Secondary Education, i.e. is at the forefront of this growth in education in India.
At present, there are many top Best CBSE schools in our country. The improved education system in India is often recognized as one of the key contributors to its economic growth too.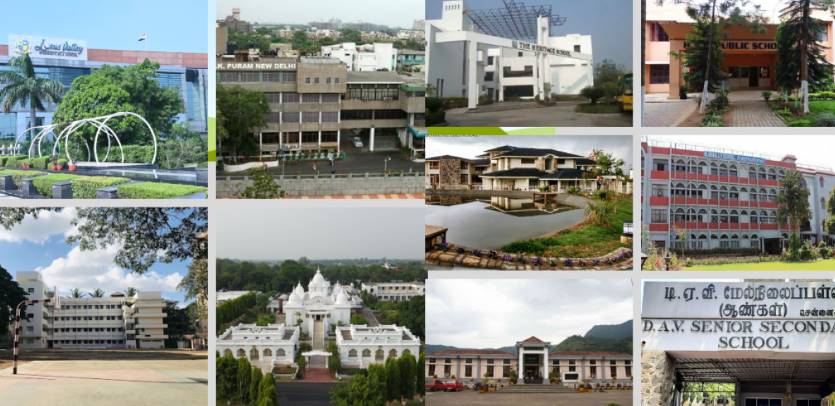 Top 10 Best CBSE Schools in India
DAV Sr. Sec. School, Mogappair, Chennai
There are many CBSE-affiliated schools in India, but DAV Sr.Sec School in Chennai is listed at the top. This school is the epitome of brilliance in education. Established in 1994, the school is situated in a decent atmosphere. The school seeks to empower kids with excellence in education by focusing on moral values, attitudes, skills, and social values. The integral part of the school's curriculum comprises moral instruction based on Vedic philosophy.
DAV Girls Sr. Sec. School, Lloyds Road, Chennai
DAV Girls Sr. Sec. The school is recognized as the best CBSE School for girls. This school ranks on the second number in the list of top ten CBSE schools in India. It offers the best education to girls to successfully prepping them to succeed in their respective fields. The school has alumni who graduated from one of the premier institutions. It comprises IITs, NITs as well as The National University of Singapore.
DAV Boys Sr. Sec. School, Lloyds Road, Chennai
DAV Boys Senior Secondary School is known to be one of the best CBSE schools in India. DAV has succeeded in achieving academic laurels and is also well known for its exemplary discipline. This school has an all-necessary modern educational infrastructure with well-equipped classrooms. Not only education it also promotes NCC, sports as well as Boy Scouts.
Ramakrishna Mission Vidyapith, Deoghar, Jharkhand
Ramakrishna Mission Vidyapith is known to be one of the finest CBSE schools all over the country owing to its persistent remarkable academic achievements. This institution is exclusively for boys. The admission to Ramakrishna Mission Vidyapith is restricted to 6th only. It offers the education in science field only in its subsequent section. The students are chosen on the basis of merit only.
Sri Kumaran Children's Home School, Bangalore
Sri Kumaran Children's Home School is a very well-known school in India. The school is famous among the leading CBSE schools in India which actually emphasizes strong values. The school offers abundant opportunities for holistic as well as the all-round development of their students. Along with education the school also promotes swimming, skating as well as athletics.
National Public School, Koramangala, Bangalore
The well-known educationalist Dr. K.P Gopalkrishna founded the national Public School. The school is synonymous with academic excellence and owing to this; it ranks in the list of top ten best CBSE schools. The primary focus of the school is to offer all-round development for each student. It is also very well known for producing students who land in IIMS as well as IITs.
Chinmaya International Residential School, Coimbatore
Established in 1996, Chinmaya International Residential School aims to offer quality education. The main focus of the school is to offer the best education all the way through compassion, care as well and attention. The school management takes full responsibility for molding each student to be a better and prosperous individual. They develop student's skills at spiritual, physical as well as emotional levels. It also encourages students to participate in numerous other activities.
Hindu Senior Secondary School, Chennai
Established in 1978, Hindu Senior Secondary School endeavors to assist young minds in achieving academic excellence. They help their students to stay grounded in ethics as well as morals and also encourage every student to find out his hidden talent. The school also offers numerous co-curricular activities along with many educational trips. Students of Hindu Senior Secondary School are encouraged to perform in games as well as sports.
Delhi Public School, Vadodara
DPS, Vadodara aims at assisting their students to attain the right skills and values that are very necessary for their holistic development as well as growth. The school management works to assist each child in developing to his full potential without any kind of pressure. They also encourage their students towards many extracurricular activities such as Western and classical dance, vocal music along arts and crafts. The school also offers many sports activities including gymnastics to their students.
The Heritage School, Gurgaon
The Heritage School in Gurgaon is among the best CBSE schools in India owing to its uniqueness as well as modern methodologies. This school strives to offer a world-class education to its students. They have permission to choose CBSE, ICSE as well as PUC board. The school offers all modern techniques and smart interactive classrooms to their students to make learning fun and interesting for them.
CBSE is the best medium of education managed by the government and cultivated numerous finest minds. Thus, if you want your child to be part of the above-listed CBSE best schools then it is the right choice.