Top 5 Places to Enjoy Snow near Delhi 300 Km Range: In places with cold temperatures throughout the winter, snowfall is frequent, especially in regions where there is a lot of moisture in the air, The 2023/2024 winter season is near and the weather is already getting colder, so time to visit some places with snow near Delhi.
With a gentle, white blanket of snow covering the ground, trees, and roofs, it may provide a stunning, tranquil environment. Snowfall may also result in the development of snowdrifts and snowbanks, which can affect everyday life, transportation, and a region's infrastructure as a whole.
In India the northern region receives heavy snowfall in the month of winter, there are plenty of Snowfall places in Uttarakhand and Himachal Pradesh near Delhi, but today we are sharing Snowfall locations near Delhi in the 300 Km range.
We have covered weekend getaways from Delhi recently.
Places to Enjoy Snow near Delhi 300 Km Range in 2023/2024
Chakrata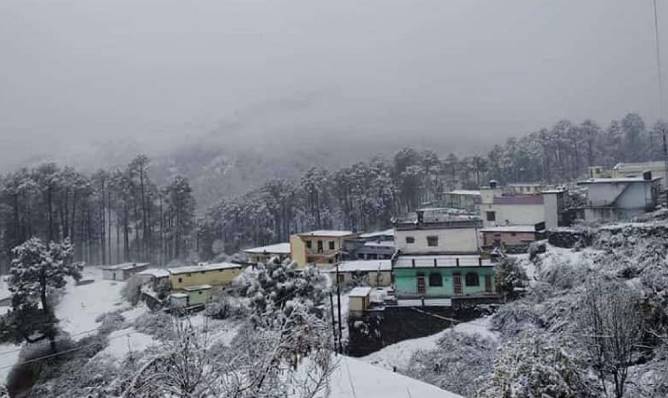 A little town called Chakrata is found in the Uttarakhand state of India. Approximately 2,118 meters (6,949 feet) above sea level, The village is renowned for its tranquil natural beauty, verdant landscape, and expansive Himalayan vistas. For those interested in discovering unusual and less congested hill stations in India, Chakrata is a popular visit.
Chakrata distance from Delhi: 320 KM
Mussoorie/Dhanolti/Kanatal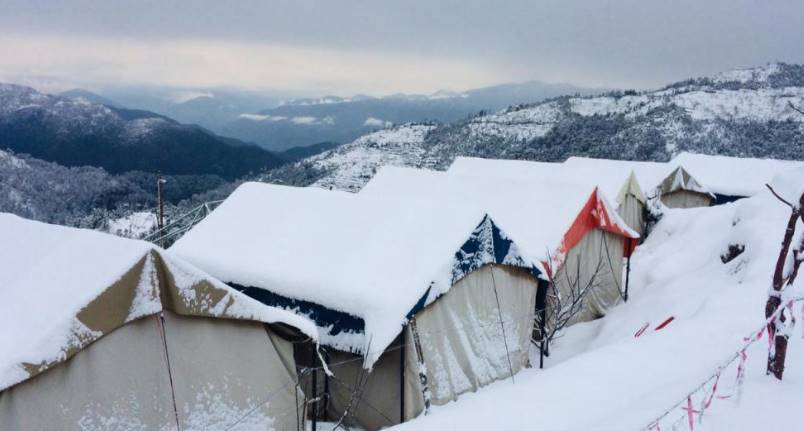 In the Uttarakhand state of northern India, in the Dehradun district, is the well-known hill town of Mussoorie, nearby areas are Dhanolti and Kanatal, both receive heavy snowfall, in case you want to visit you can enjoy the places a lot, It is situated in the foothills of the Garhwal Himalayan range at an average elevation of around 1,880 meters (6,170 feet) above sea level. Mussoorie, known for its magnificent natural beauty, draws a lot of people all year round.
Kanatal and Dhanolti are the nearby villages and now gaining a lot of tourists, you can also visit Surkanda Devi Mandir, which is one of the Shaktipeeth.
Kanatal Mussoorie Distance from Delhi: 290KM
Nainital
In the winter, snow does fall at Nainital because it is a hill station in Uttarakhand's Kumaon area. In Nainital, the snowfall season normally begins in December and lasts through January and February. During this season, the area has moderate to heavy snowfall, turning the town into a winter wonderland and boosting its natural beauty.
Nainital Distance from Delhi: 315KM
Mukteshwar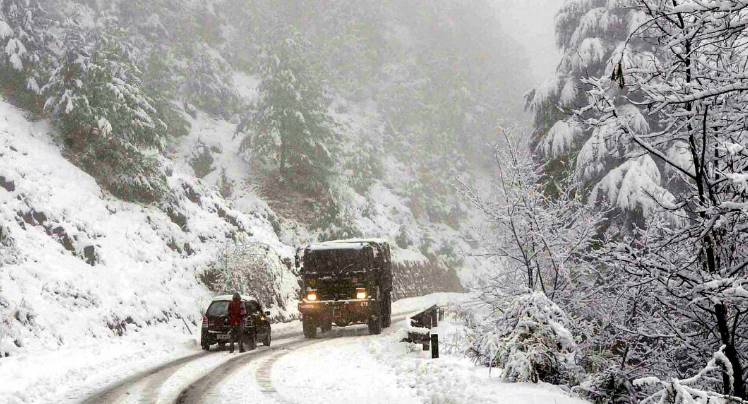 With snow-covered roofs, trees, and landscapes, Mukteshwar presents a stunning picture that is perfect for winter activities and leisure hobbies. Visitors who want to take in the grandeur of the snow-covered Himalayan mountains are drawn there by the cold temperature during the snowfall season.
Mukteshwar distance from Delhi: 358KM
Shimla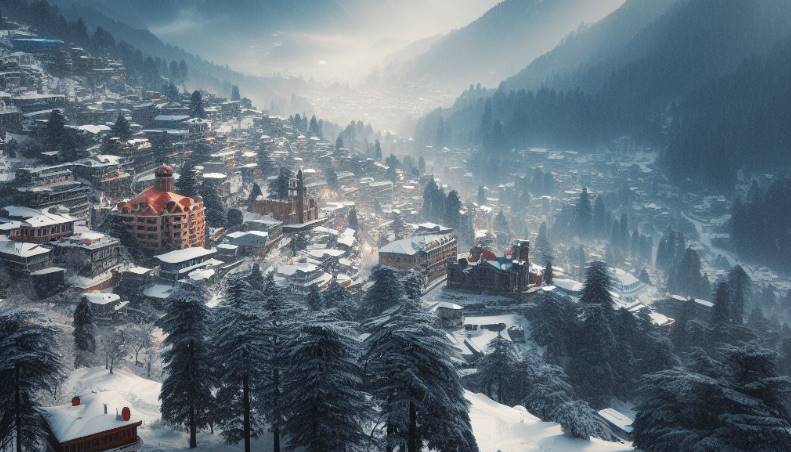 Shimla, the state capital of Himachal Pradesh in northern India, is renowned for having nice summers and frigid winters. It is a well-liked vacation spot, especially in the winter when snowfall occurs in the area. In Shimla, the snowfall season typically starts in late December and lasts through January, occasionally into early February.
Shimla and the surrounding areas have varied amounts of snowfall throughout this time, converting the city into a breathtaking snow paradise. The famed Mall Road, the Ridge, and other major sites are all covered in snow, providing tourists with breathtaking vistas and a perfect setting for a variety of wintertime events.
Shimla Distance from Delhi: 350 KM