There is a saying that when you are stuck into something, just pack your bag (not bags) and escape to a place you have never been to. My trip to Mukteshwar started with the same thought. I chose this location for a family holiday.
Mukteswhar is a perfect Weekend Getaway from Delhi.
Talking about the route, the journey to Mukteshwar is 333 km from New Delhi, the capital of India. Despite being a popular hill station at a sky-high altitude of 7500 feet above sea level, the place is well connected and easily accessible to Delhi by road, rail, and air.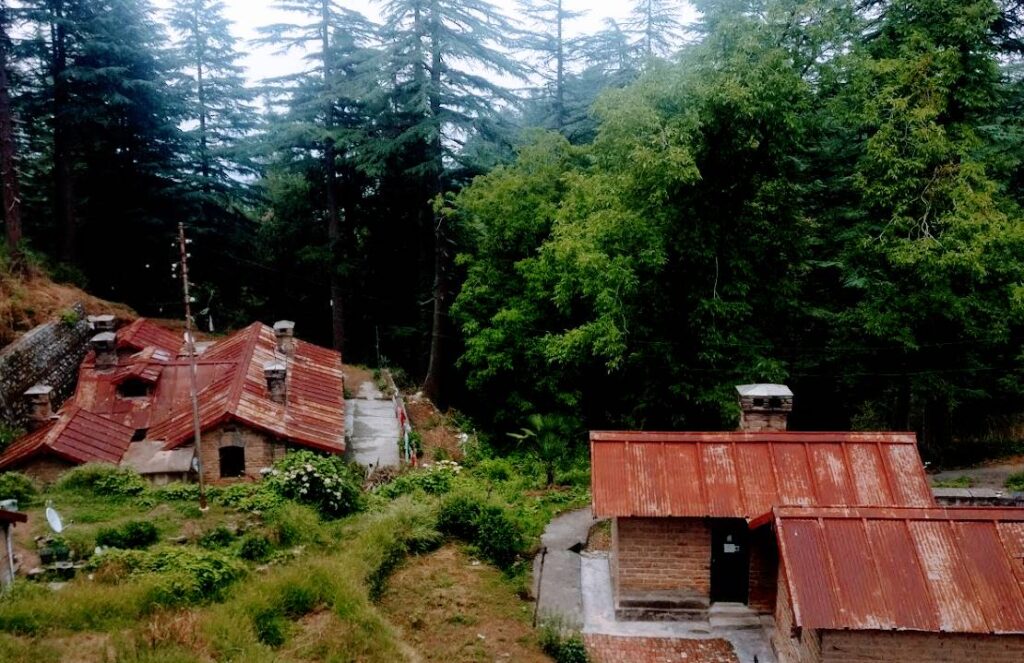 How to Reach Mukteshwar (Uttarakhand)
We took a Tempo Traveler from Delhi, and It took us around 7 hours to reach Mukteshwar by Road.
Mukteshwar by Air
Pantnagar, the place having the world-famous Govind Ballabh Pant University, is the nearest airport and it is located about 94 km from Mukteshwar. Cabs and buses are simply available from the airport to Mukteshwar.
Mukteshwar by Train
Kathgodam is the nearest railway station to Mukteshwar and it is at a distance of 62 km. It is well connected to the major cities (Lucknow, Kolkata, Delhi, etc.) of India.
Two trains run on a daily basis between Delhi and Kathgodam. Again, Taxis and buses are available round the clock from Kathgodam to Mukteshwar.
Mukteshwar by Road
Although you have a choice to go by any means, a road journey always has more and unlimited to explore rather than any other means of travel. The journey to the destination is about 7 hours by car and you will cross many major cities to eventually reach the destination place.
Route: Delhi – Ghaziabad – Moradabad – Haldwani – Mukteshwar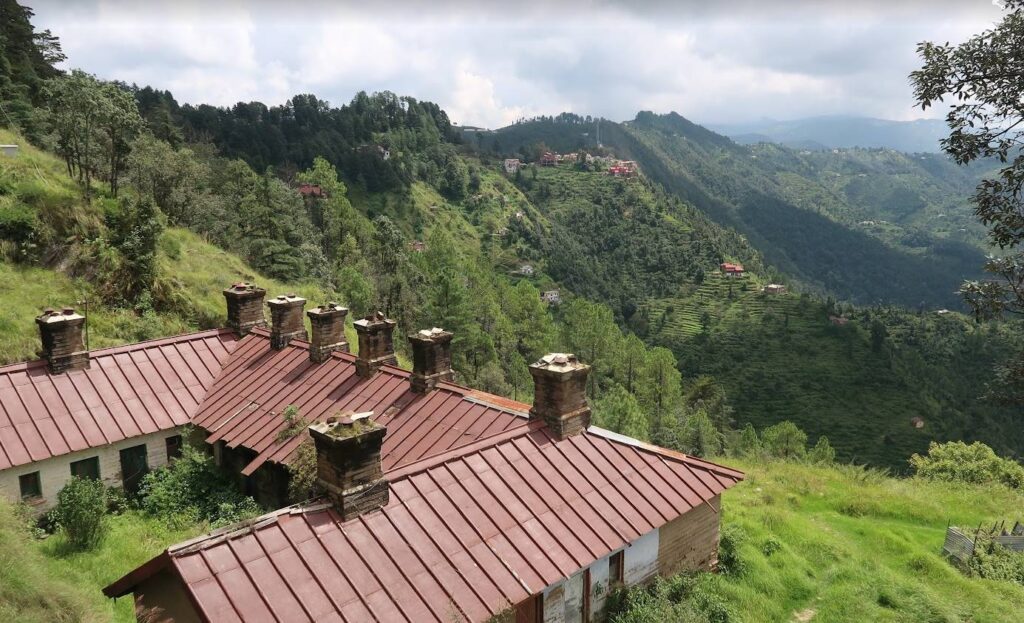 Although the journey till Haldwani will let you look at many new things, it's the sky-kissing mountain valleys at not far (but still far away) that take your heart right away. It seems that nature is calling you to play on its lap.
Once the plains (till Haldwani) are crossed, the real adventure begins. The next 70 km hilly ride is full of winding and twisting roads from one mountain to another and other and other. The road to Mukteshwar will go via Bhimtal and Bhowali.
Although this journey will take about 2 hr 30 min, it's full of bliss. The sky-scraping mountains seem to be full of life. The scenic views are just mind-blowing.
It seems that nature is welcoming you with both hands. All-in-all it's the journey that steals your heart and also the destination. There are a number of points on the way where you can stop and take pictures to update your FB and Instagram profile.
Things to Do in Mukteshwar (Uttarakhand)
Our trip to Mukteshwar, we spent day one on our journey from Delhi to Mukteshwar.
on Day 2 we started our day with an early morning local village walk from our hotel. We saw many varieties of fruits and vegetables and talked to some villagers in Mukteshwar.
Then we came back to our hotel and had a delicious breakfast or Poori Aloo Sabzi.
After that we headed to Mukteshwar Temple and Chauli Ki Jaali, both places are nearby with beautiful Himalayan range views. You can see Nanda Devi Peak, Trishul Peak and several other mountains from there.
Other Places to See on Mukteshwar Trip
Vikas Bhawan The place where all the city offices are situated. The whole area looks in sync as the buildings are constructed in a well-planned manner.
Bhimtal The Bhimtal lake is a place where you can have an awesome boat ride. Although it is less crowded than the one in Nainital, you will get the same ambiance. This place was named after Bhima, the macho man of Mahabharata.ys.
Himalaya Darshan Points The place from where you can watch a little part of the snow-clad mountain range of the great Himalayas.
Going through all these points and enjoying the on-the-way sights, here comes the tiny hamlet, Mukteshwar. Here is the well-researched list of all the sightseeing options in Mukteshwar you must visit.
Mukteshwar Temple
The 350-year-old temple of Lord Shiva is a place where you get to see the spectacular view of mountains. The temple is located at an elevation of 7500 ft and is also a great place to do Rock Climbing, Fox Jumping, Rappelling, and many other adventurous activities.
Chauli Ki Jali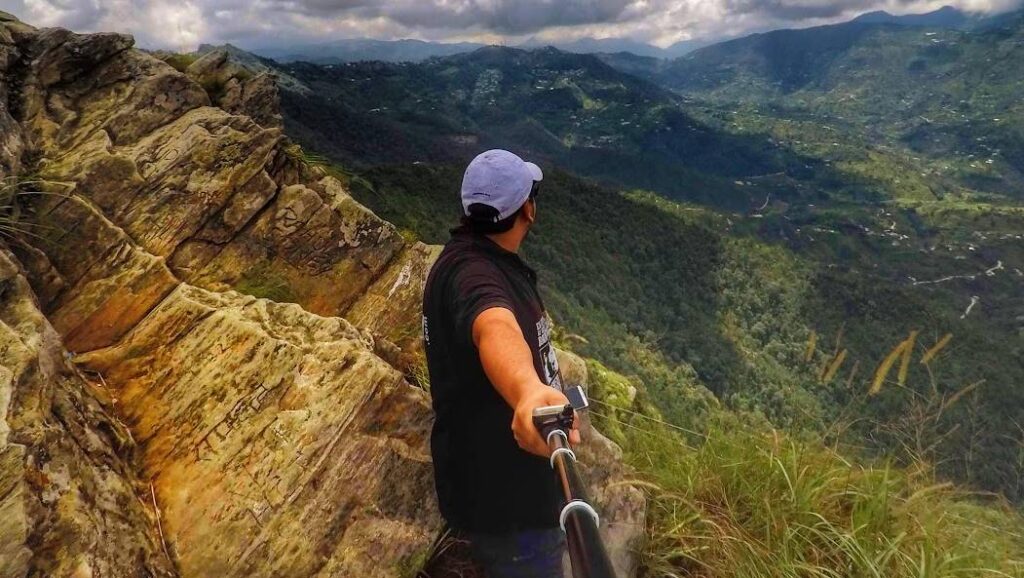 Also known as Chauthi Jali, this place is located on the cliff of the Mukteshwar temple. The high and straight rock face at Chauli ki Jali is a paradise for people who love adventure.
Dhanachuli
This nearby town is a paradise for travelers and is surrounded by lush green forests, dense woods, and apple orchards. You can also have an enchanting view of the beautiful Himalayan range.
All these places are free to visit provided you want to do the adventurous activities offered there.
Places to Stay
More than 60 hotels of all types are available in Mukteshwar. We were staying in Club 10 Pine Lodge.
The rooms were clean and both the hosts were friendly, I met many new people and listened to their stories. We all were travelers, so we shared our travel stories and experiences.
In Winter season Mukteshwar experience mild to heavy snowfall in the month of December, January so If you are looking for a place to Enjoy Snow near Delhi in 300 KM range then this can be a good option for you.
That's all from Mukteshwar!
Do comment if you liked this article!