Not everyone goes for the Spiti Valley Trip, even if they visit the Leh-Ladakh. I have visited Spiti Valley in all seasons, I also experienced the valley in all white. Yes, completely covered with snow!
I had never been to this place until I forced myself To visit and went for the Spiti Valley tour, adding views of huge snow-covered mountains to my index.
It was a totally unique experience for me as I have been to many places in India, especially in Himachal Pradesh. But, this Spiti road trip was totally unique and mystic. You will definitely adore the natural beauty after visiting this place.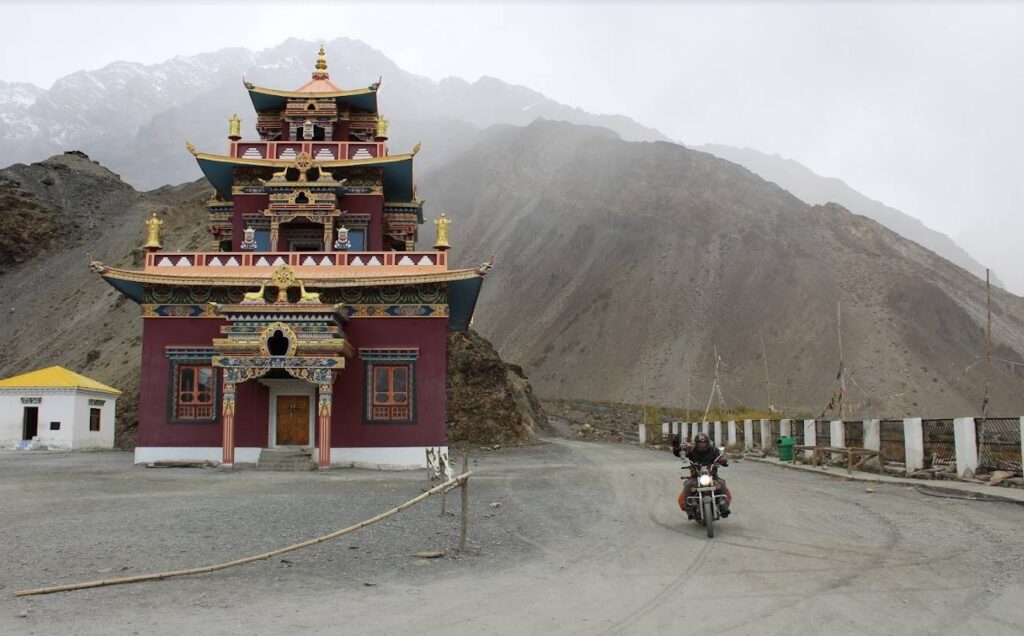 Information about the Spiti Valley Tour
Spiti could be ruthless if you visit during the Winter season, So I am going to share the best of the Spiti road trip tips and information that will help with safety concerns and to have a mishap-free Spiti trip.
Spiti is open for the whole year, but in the months of November-December-January, February temperature stays very low and goes down to -30, so prepare accordingly, Spiti is a cold desert kind of place so it stays cold the whole year, so If you are planning for a Spiti Valley Road trip, get some good down Jackets.
How to Reach Spiti Valley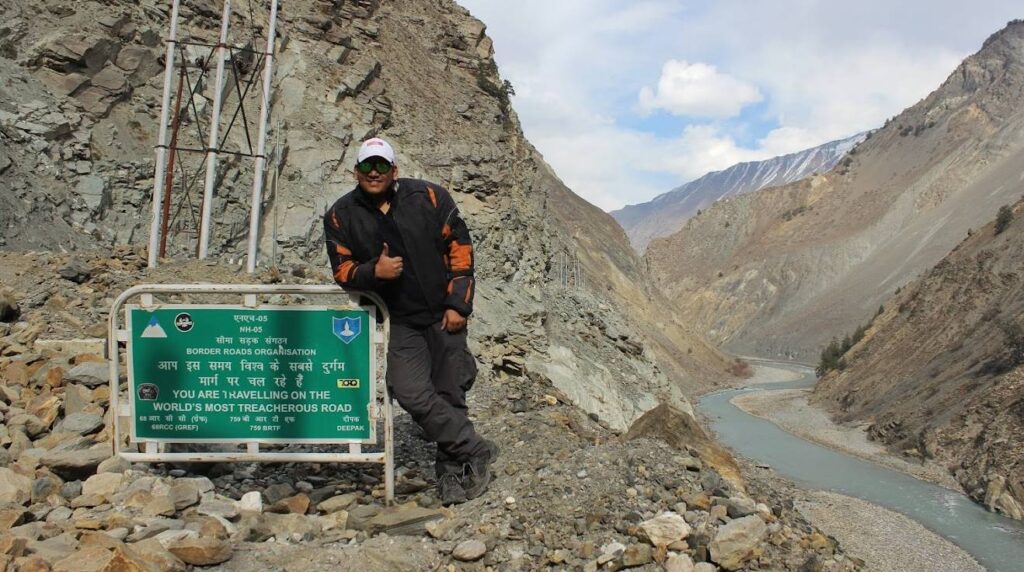 You need at least 8 days to cover Spiti Valley from Delhi, You can Include Sangla Chitkul and Kalpa Valley also, it will take more days.
How Far It Is (Kaza)
Current Road Status for Spiti Valley Trip
First of all, let's talk about the distance to cover for a road trip between Delhi to Spiti.
Delhi to Kaza – 770KM via Shimla (According to Google but it is more than that) (Open)
Chandigarh to Kaza – 560KMs via Shimla (Open)
Shimla to Kaza – 450KM (Open)
Manali To Kaza – (182 KM) – (Closed in winter)
Shimla Route stays open throughout the year but, Manali to Kaza opens and stays accessible before the area gets covered in snow, Roads are in perfect condition, and only 40-50 km of roads are in bad shape.
Spiti Remains cold throughout the year but, from October to March it gets very cold. There are times when the Temperature touches -40 Degrees, severe cold!
During those sub-zero temperature days, everything stands still and life gets very slow. Winter Spiti road trip could be ruthless and it can test your stamina, patience, and mental strength!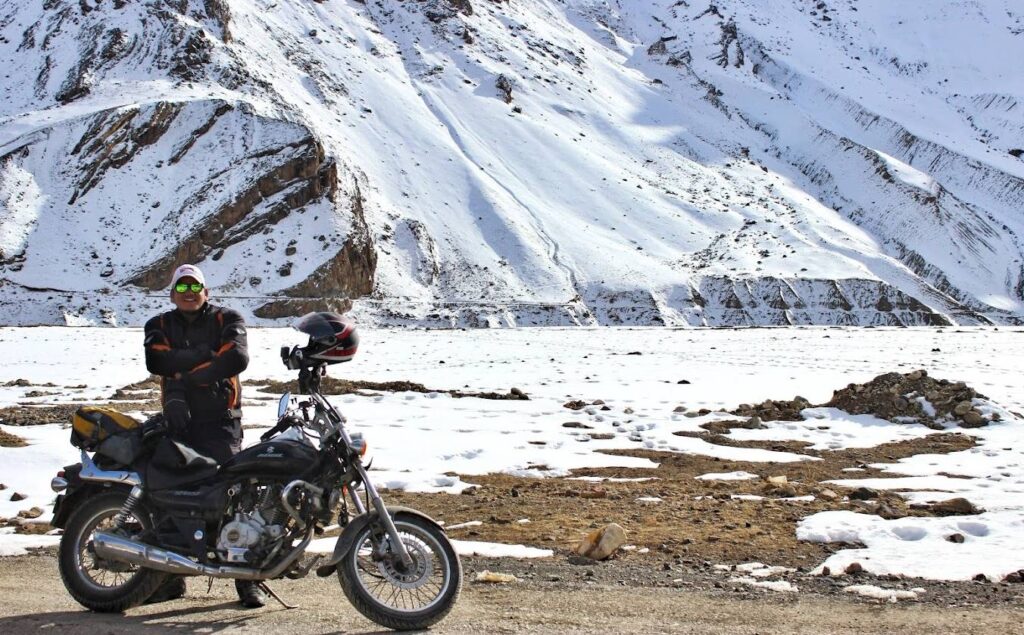 Best Time to Visit Spiti Valley
Not set to experience severe winter yet? Let's talk about the best time to visit Spiti Valley!
March end to July mid – This is the best time to visit Spiti Valley. But, you can visit in July end too. Take note, due to the monsoon, there are chances of landslides and roads are full of mud. So, it's better to avoid the July and whole August, i.e., the Monsoon period!
Sept and mid-Oct – Both Manali and Shimla routes stay open during these months but, sometimes due to heavy snowfall at Kunzum La, it gets close during that period.
November to March – Winters start in October or before November ends in Spiti Valley, and due to massive snowfall, Ice on roads makes driving a challenging task. Manali to Kaza Route stays shut for the whole winter, and only Shimla Route is accessible. Plenty of adventure junkies visit Spiti in winter. So, you are not alone buddy!
HomeStay Options for Spiti Valley Trip
If you visit Spiti then you must own and experience the Buddhist culture and their lifestyle. I will always recommend staying in a Homestay, although, there are plenty of Hotels and Guest Houses in Kaza, Dhankar, and Tabo.
Homestay options are also available in Kalpa, Recong Peo, Sangla, Chitkul, Nako, Gue Village, Tabo, Kaza, Kibber, Langza, and Komic. You can find budget homestays in Spiti Valley easily. It will cost around 600-1200 INR per person including food, depending on the timing of your visit.
Petrol Pumps in Spiti Valley
There are only a few petrol pumps in Spiti Valley but, you don't have to worry about it, like in the case of the Leh-Manali trip.
The average distance between two petrol pumps is 200-230 km, hence, a full tank can cover the distance easily unless you choose to burn rubber furiously.
Mobile Network and Internet Connectivity in Spiti Valley
If you travel via Manali, the mobile network on your cell phone will stay put till Koksar Village, Then you won't find networks till Losar Village.
If you are traveling via Shimla then you don't have to worry about the network, A Full 4G network is available but only Jio and Airtel work in many places too.
Note: No need to carry a Postpaid sim, Prepaid sim works there.
Jio, BSNL, and Airtel, these three are the best mobile network sims to carry during the Spiti tour.
Itinerary for Spiti Valley in Winters
If you are planning for an 8-day road Trip to Spiti Valley on your vehicle, then you can cover it like this, make sure you are an expert driver or hire someone who is capable of driving in such situations, as you may face heavy snow in the winter trip.
Day 1: Delhi To Narkanda (Hotel Stay)
Day 2: Narkanda to Kalpa (Homestay)
Day 3: Kalpa to Nako (Stay)
Day 4: Nako to Kaza via Dhankar Monastery (Stay in Kaza)
Day 5: Stay in Kaza and visit Hikkim, Komic, Langza, Chicham Bridge (All around 20-30 Kms from Kaza)
Day 6: Return Journey: Kaza to Gue Village (Stay in a homestay near 500 year old Mummy)
Day 7: Gue to Narkanda
Day 8: Narkanda to Delhi
The same itinerary can be used in Summers, instead of coming from the same route, you can visit Manali on Day 6 and Delhi on Day 7.
If you want to cover Chandratal then visit Chandratal on Day 6 from Kaza and 7th Day Manali and 8th Day Delhi.
Final Words
All these details about Spiti Valley come from my personal experience and those of my fellow travelers. You can also check the official website of Lahaul and Spiti Valley to get more details.
As it always happens, details may change in the future but, I hope this write-up gave you a good idea of what to expect and how to prepare for the Spiti Valley tour.
You can write in the comment section if you have any suggestions or if you want to add any information about the Spiti Valley road trip.