Delhites are always ready for weekend trips and they love to enjoy nature because Delhi is full of crowds and there are only a few places in Delhi where you can enjoy your weekend with nature and that too stays overcrowded on weekends.
Discover these Top 5 lakes nearby Delhi where you can spend a whole day with your besties and can have an excellent weekend.
All the lakes offer a spectacular panorama of water, sand, and greeneries. You can also enjoy many water sports and adventure activities there.
List of Lakes Near Delhi for Road Trips
Damdama Lake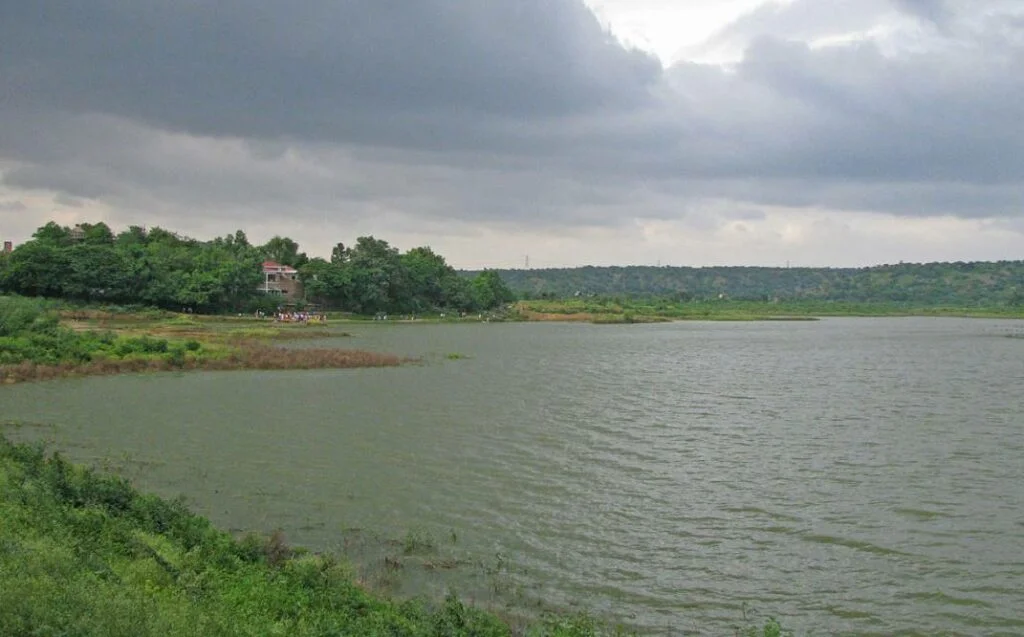 Located at a distance of approximately 60KMs from the ITO Delhi and 45 km from Dhaula Kuan, Damdama Lake is one of the largest natural lakes in Haryana state.

It is a nice place for spending a whole day with your friends or family. Since it is located near the Aravalli Hills, this could be an adventurous tour as well.
It is a popular tourist spot, you can see a lot of travelers during the winter season, and keeping that same in mind many adventure activities like rock climbing, trekking, and camping are organized here.
Badkhal Lake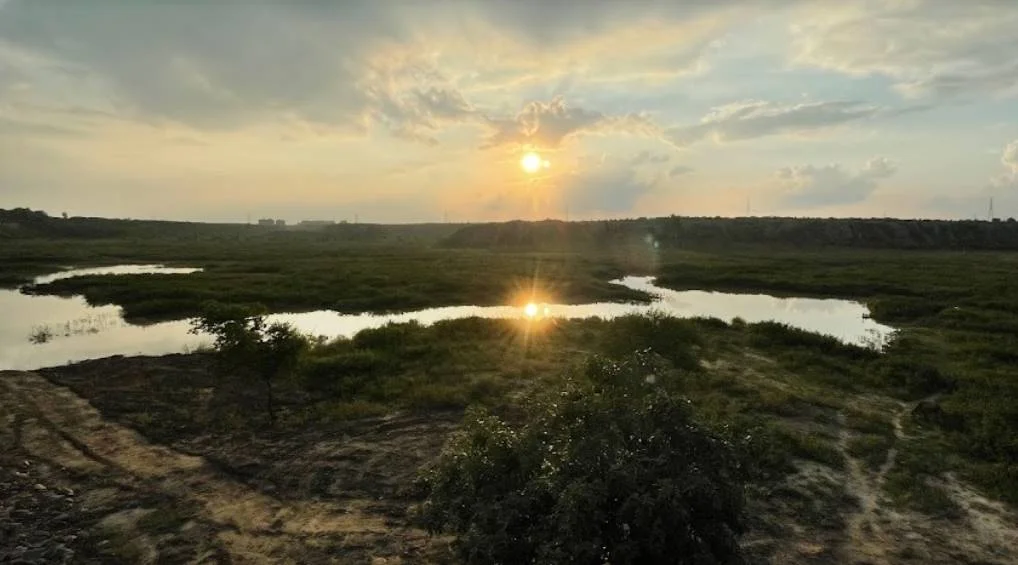 Earlier known as 'Bedakhal Lake', Badkhal Lake is located in Faridabad at a distance of around 32KMs from Delhi and encircled by the Aravalli Hills.
This lake usually runs out of water in the summer season but during the monsoon, it fills up again and one can simply enjoy the splendid view of the lake by sitting the nearby whole day.
If you are a birdwatcher then this place is no less than a paradise for you, as you can spot not just the local but some migratory birds as well. This is also well known for its water sports, one can enjoy here boating, canoeing, kayaking, and many others.
Peacock Lake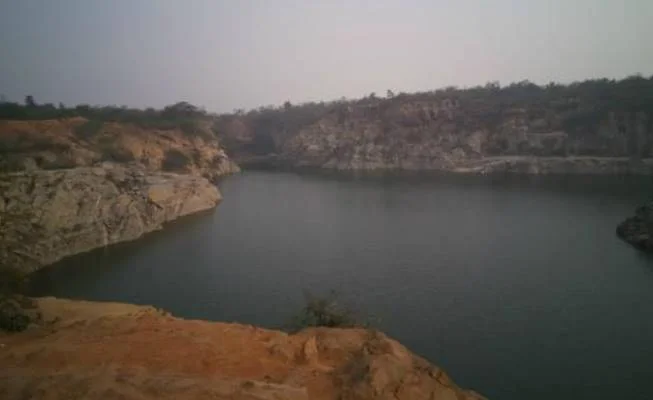 Also known as Surajkund Lake, Peacock Lake is situated nearby Badkhal Lake and takes 50 minutes to drive from the city. Originally, the lake was a water tank and an ancient reservoir and there is a Sun Temple on the western bank of the lake also.

All were built in the 10th century by the King Surajpal of the Tomar dynasty who was a devotee to lord Sun and the lake as well named after the Sun God, the 'Sun Lake'. The lake is shaped like a peacock feather that's why it is also named Peacock Lake.
The sandy banks of the lake are a scenic spot to hang out with the besties. Every year from February 1 to 15, the Surajkund Mela or fair was organized here which filled the place with a lot of handicrafts and handlooms works, and all are available for sale at a very reasonable price.
Nilli Jheel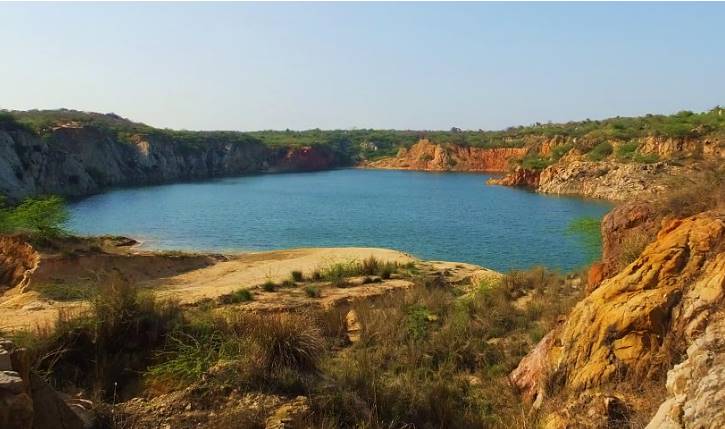 Situated in the Asola Bhatti area, Nilli Jheel is one of the natural lakes and was formed after years of sand excavations. What makes this lake a perfect picnic spot is its beautiful sandy banks and rock cliffs.
It is also named the Blue Lake and here, you can find several species of fish and aquatic plants. There is no well-paved road for the cars to reach this destination, though it is motorable from Shani Dham Gate and hardly a 5KMs ride from there.
Naini Lake Delhi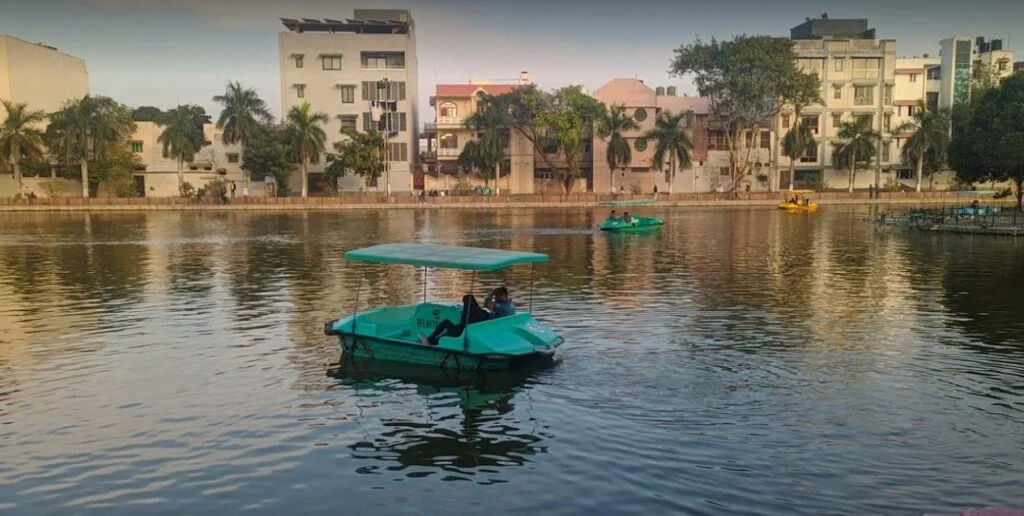 Located in Model Town in Delhi, Naini Lake is a recently man-made artificial lake. It is 3 feet deep rectangular shaped spread across 12 acres and the most scenic parts of this lake are the southern banks which are surrounded by small trees.
The lack has recently come up with one of the most attractive spots in Delhi and the best place to enjoy a weekend with your friends.
Even after being one of the most polluted and smoggy cities, Delhi has such peaceful water-land places where you can enjoy the weekend with your family, friends, or besties or can do several sports and adventure activities.
Delhi might not be termed a 'city of lakes' and neither it would be close to what famous lake cities like Udaipur and Nainital have to offer, but it certainly has several places nearby that will be worthy to go for.
Thoughts?